GIVE BACK
As design is a part of human, and frequently design helps elevate human's standard of living either economically or artistically. We are therefore focusing on doing a charity based on the idea to help those who are in need.
IDEASHARERITY
The Ideasharerity is a voluntary project, which aims to help support the society and Thai business owners by means of our knowledge and skills in design and communication without any compensation.
Through public relations, we formed a group of fellow designers in the fields, including marketers. The project was a success with the helps from everyone involved.
www.ideasharerity.com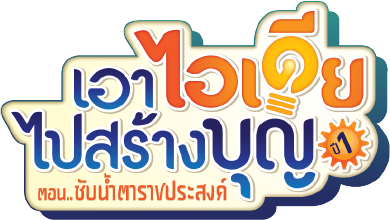 โครงการเอาไอเดียไปสร้างบุญปี 1
ตอน ซับน้ำตาราชประสงค์
With a support from SME Bank, we together aid the business entrepreneurs affected by the chaos at Ratchaprasong in 2010 by providing them branding consults as well as designing new logos.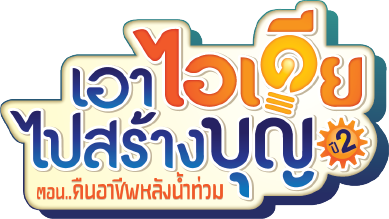 โครงการเอาไอเดียไปสร้างบุญปี 2 ตอน คืนอาชีพหลังน้ำท่วม
In this project, we volunteered in aiding the victims of the flood in Sing Buri province by setting up a marketing and design seminar and offered them logo and package design services without charges.