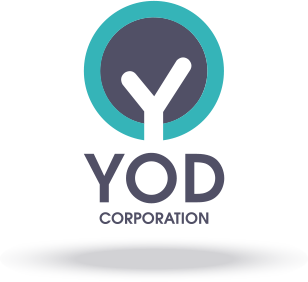 YOD QUALITY
Not only sense of design but we also consider other factors and knowledge including marketing, psychology and especially, our attention on a production process. These make our works more practical and worthwhile in production, sale, and investment.
With larger numbers of design specialists in various fields than other companies, we can select the most suitable team for your project and provide you better work than you expected.
We are a professional with explicit procedures, deep analysis and consideration. The result is the effective works and satisfaction for all clients.
With equivalent quality and service when compare to well-known design agency but YOD Corporation provides you an affordable price. Therefore, you can be confident with receiving the worthwhile works.
To reach the highest satisfaction of all clients, our work therefore mainly based on your demands. Our principle is striving to understand your needs as much as possible.
KNOWING YOD
Yod or Mr. Chatchai Rabiebtham graduated from King Mongkut's Institute of TechnologyLadkrabang in Industrial Design. After graduation, he has accumulated a lot of work experiences and continued to improve his skills and visions. He has participated in various packaging and product design workshops, seminars, and programs, includingThe Advanced Program on Product Design forThailand (THPD) from The Association for Overseas Technical Scholarship (AOTS) from Tokyo, Japan. He has engaged in both domestic and international educational observation trip including Singapore, England, Italy, Japan, etc. Moreover, he has passed special training in respect of investments and design programs. From these obtained experiences and many of design awards he has received, Yod's design works are guaranteed to reach satisfaction with effectiveness.
Today, Yod has been continuously invited to many organizations throughout the country to be a special design lecturer, known as Ajarn Yod. He also established Yod Corporation Co., Ltd. that is accepted from his clients because he is a "good business partner" including distinctive sense of design, operation methods with attention on details, ability to interpret the problems on clients' demands, particularly, and his sincerity. Hence, he is trusted by his clients and his fame is spread by the word of mouth. His clients turn to be friends who are ready to help each other in every matter beyond business issues. These are due to Yod's personality and uniqueness.
YOD TEAM
With the network of YOD Corporation's specialist teams incorporated with design tools, language and principle of YOD, you will be guaranteed to obtain quality works certainly.